Welcome to Cornerstone Apostolic Church's Online Ministry. We hope you find your visit informative and inspirational. We are actively involved in our community and surrounding areas with the goal of reaching the lost, the hurting, and the backslider with the Gospel of Jesus Christ. With the lassitude and inconsistency of our day, the Church must meet the challenge to rise above anonymity. We must help this generation to understand the realness of serving Jesus. We must offer them more than what they already have, we must offer them the Word that will forever change their lives.
We are constantly updating our site with new and innovative links that let you access our site from your desktop, laptop, and mobile devices. We hope these will be a blessing to you.
We are the first in the area to bring you Live Webcasts, CAC Daily iCasts, and 24/7 Internet Radio! Live Webcasts take place during our regular and special scheduled services, CAC Daily iCasts are broadcast Monday – Friday 10:00am – 12:00 pm, and of course CACiRadio is broadcast 24 hours a day/7 days a week. We also carry a library of archived services in our Video Archives Link and iTunes Podcasts Link that you can watch and listen On Demand. Follow us on Facebook and Twitter. Drop us an email and let us know how you enjoyed your visit.
We hope to see you in future services!
NOTICE: Cornerstone Apostolic Church takes digital photos and records video/audio during our servi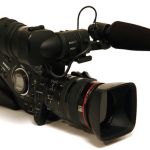 c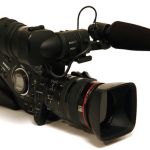 es for the purpose of CDs, DVDs, and for Video Archives on our website. Thus by attending services at CAC you automatically are giving your co
nsent to allow us to use photos and video/audio that you appear in for our Website, DVDs, CDs, and Publications.


Praying for the Lord to bring much peace and comfort to the Mary Smith family tonight and tomorrow.
#cornerstoneapostolic

Thankful for one giving their life to the Lord during our Homrcoming Service on Sunday
#cornerstoneapostolic

Thanks to Bro Maupin for another timely message. Thanks to all of our guests. And thanks to all the cooks and cleaners
#cornerstoneapostolic

Church was and is a place for sinners, saints, and the sick and afflicted. Don't miss your opportunity today.
#HC16
#cornerstoneapostolic

Jesus sacrificed everything for us, that's why we should be faithful to church even when it is a sacrifice.
#HC16
#cornerstoneapostolic

Limps and scars tell your story. Let your testimony encourage someone who is struggling.
#cornerstoneapostolic