Welcome to Cornerstone Apostolic Church's Online Ministry. We hope you find your visit informative and inspirational. We are actively involved in our community and surrounding areas with the goal of reaching the lost, the hurting, and the backslider with the Gospel of Jesus Christ. With the lassitude and inconsistency of our day, the Church must meet the challenge to rise above anonymity. We must help this generation to understand the realness of serving Jesus. We must offer them ore than
what they already have, we must offer them the Word that will forever change their lives.
We are constantly updating our site with new and innovative links that let you access our site from your desktop, laptop, and mobile devices. We hope these will be a blessing to you.
If you would like to be a blessing to this ministry to you can give online by clicking the link at the bottom of this webpage, click on Give Online under the Live Webcast link, or you can mail your donations to P.O. Box 1093 Phelps, Kentucky 41553. Thank you for giving to the work of the Lord.
We are the first in the area to bring you Live Webcasts, CAC Daily iCasts, and 24/7 Internet Radio! Live Webcasts take place during our regular and special scheduled services, CAC Daily iCasts are broadcast Monday – Friday 10:00am – 11:00 am, and of course CACiRadio is broadcast 24 hours a day/7 days a week. We also carry a library of archived services in our Video Archives Link and iTunes Podcasts Link that you can watch and listen On Demand. We recently started broadcasting our services on the following Stations:

WQHY-FM 95.5 Sundays @ 9:30am
WQCW The TriState's CW Sundays @ 10am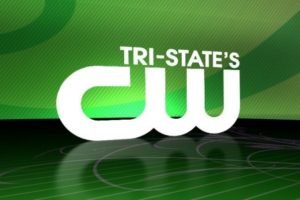 EKB-TV Sundays @ 2pm
Check your local listings for your channels. EKB-TV also airs their station live on www.mountain-topmedia.com. Follow us on Facebook and Twitter. Drop us an email and let us know how you enjoyed your visit.
We hope to see you in future services!//www.christianworldmedia.com/_app/countdown/3/4/1/counter.html?size=xsmall&showseconds=yes
NOTICE: Cornerstone Apostolic Church takes digital photos and records video/audio during our servi
ces for the purpose of Video Archives and media on our website. Thus by attending services at CAC you are giving your co
nsent to allow us to use photos and video/audio that you appear in for our Website, DVDs, CDs, and Publications.

Don't place your trust, confidence, and approval in society, the tide is turning, your trust, confidence, and appro…
twitter.com/i/web/status/1…

Join us at 10am for another CAC Daily iCast. A Little Bit Of Church Everyday, Home Bible Study 21st Century Style!
#cacdaily


Crushing people never results in Revival, it is ministering to people that results in Revival.
#cornerstoneapostolic
@2023 Cornerstone Apostolic Church | P.O. Box 1093/25 Beech Creek Phelps, KY | 606.456.4400